Unit 47/193 South Pine Road
Brendale, QLD 4500
Open Monday-Friday: 8am – 5pm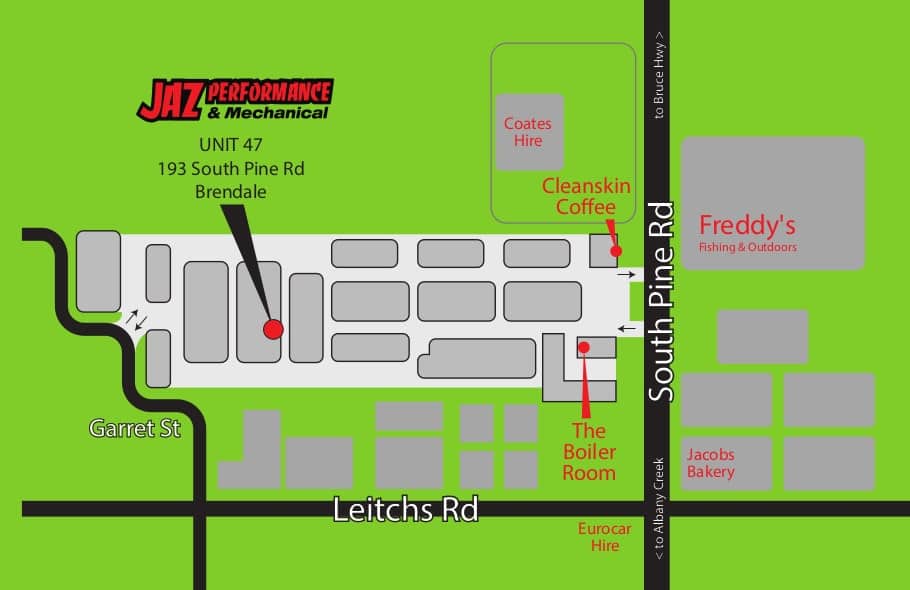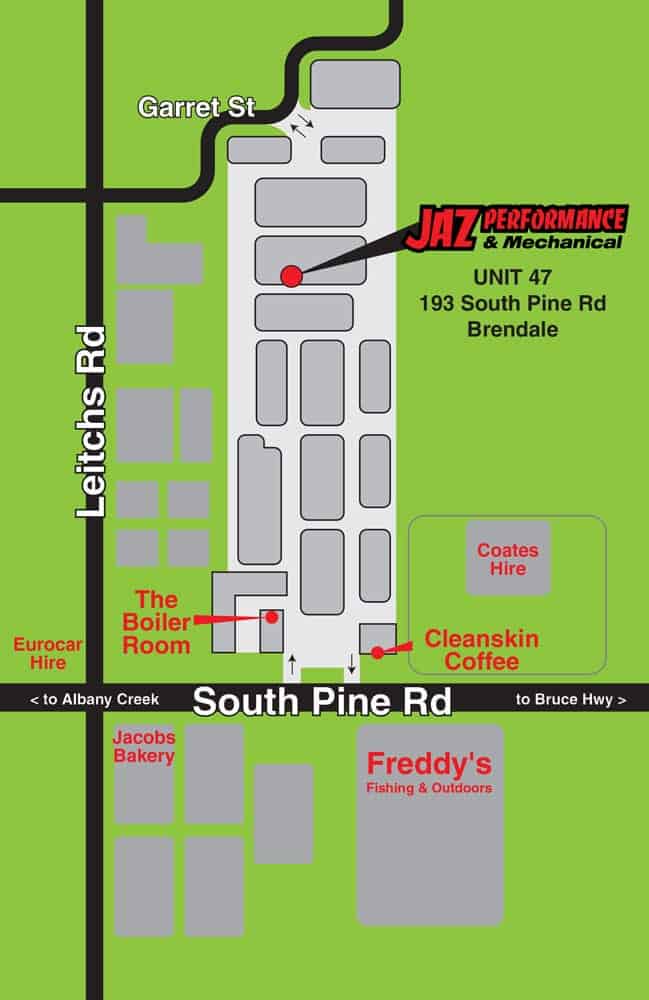 Let's Get Started
Contact us to book an appointment today!
More Questions?
If you can't find the answer to your questions on this page, please contact us!
What are your operating hours?
7:45am - 5:15pm Monday to Friday
How much will a service cost?
A verbal estimate can be given on arrival or over the phone. If required, a full itemised estimate can be provided prior to commencement of any work.
Will a log book service void my warranty?
No, it will not void your warranty. We use only quality and guaranteed products that meet or exceed manufacturers specifications.
Does work come with a warranty?
All our services and repairs are fully guaranteed - If you have a specific question regarding warranty, please contact us.
Why should I get my car serviced?
Servicing your vehicle at Jaz Performance will help maintain your vehicle at a high standard. Servicing your car will extend your engine life, reduce fuel consumption, increase the safety of your vehicle, and prevent any unnecessary expenses that may occur without servicing and maintenance.
What Qualifications and Licenses do you have?
Jaz Performance and Mechanical is a one stop automotive shop that has more than 20 years of experience. Our staff combined, have more than 60 years experience.
We are an approved examiner inspection station for safety certificates in Queensland AIS:11492
We are an authorised business and licensed to handle air conditioning refrigerant AU:46216
Authorised to carry out repairs for the AWN Warranty Network.
Our team also hold a wide range of certificates so you can feel confident that we have the knowledge to diagnose, repair and maintain your vehicle to a high standard.
How often should my engine oil be changed?
Manufacturers generally specify maximum time and maximum distance intervals between services, with most around the six month or 10,000km mark, whichever comes first.
Driving conditions and age of a vehicle can vary these intervals and interim services may be required.
The team at JAZ Performance & Mechanical can help determine a service schedule that will suit your vehicle's needs.
Do I have to pay before collecting my car?
Yes. Payment needs to be made at the completion of the job. We accept EFTPOS, most major credit cards and cash as payment.